Features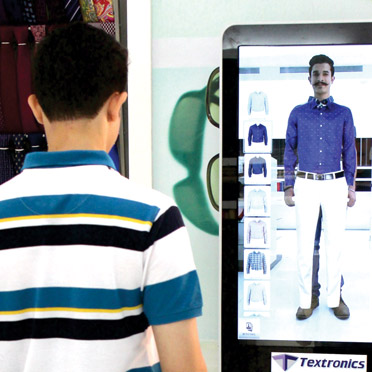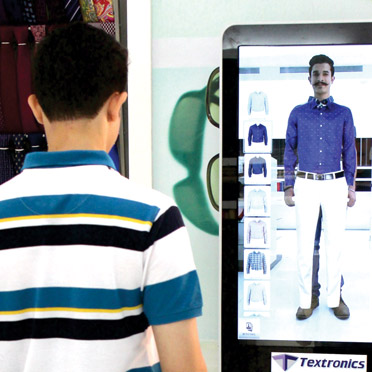 Visual Merchandise
TryOn is an Augmented Reality based virtual dressing room app that digitally manages your limitless product options ensuring ease of access and allows you better in-Store merchandise display with a virtual mirror, enabling a rich visual experience.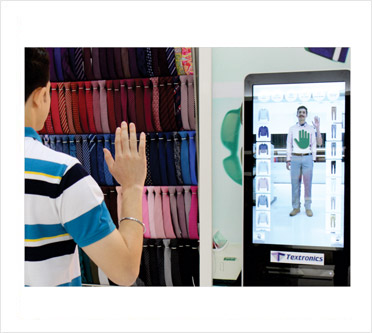 Rich Virtual Experience
Rich User Interface reads 'Human Gestures' and enables your customers to visualize their selected garments and try cloths virtually by simple wave & swipe gestures.
A unique experience of customer engagement, the intuitive gesture controlled user interface of this virtual trail room captures the motion of your customers through the virtual mirror.
The virtual clothing can be super-imposed onto the mirror image of the shoppers, thereby giving them an opportunity to make better buying decisions.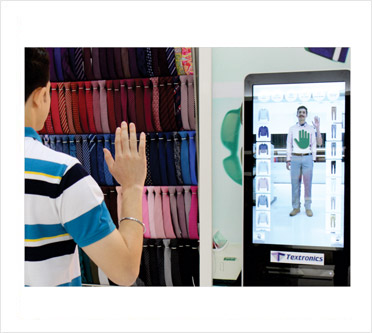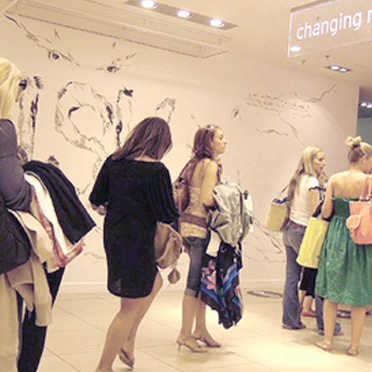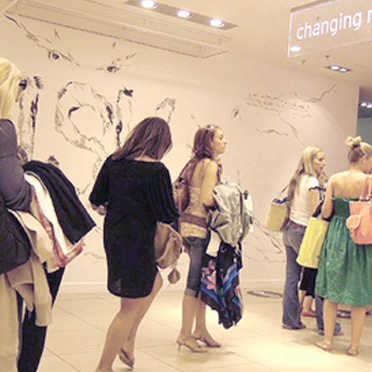 Better Store Management
With the virtual dressing room app, the usage of trial room is reduced thereby ensuring reduced damage to the inventory. A choice of trying maximum dresses virtually in lesser time with rich visualization on the virtual mirror is an additional factor for a better store management.
The photo-accurate virtual dressing room app enables customers to try various clothes and accessories virtually without any inconvenience.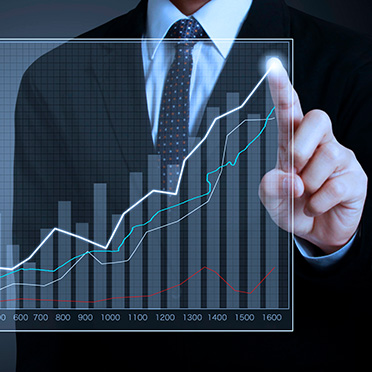 Increase in Sales
Based on augmented reality shopping, this virtual dressing room app empowers your customer with a Virtual Trial Room.
The use of the virtual mirror will subsequently make the entire shopping a lucrative business with better customer recall and retention, thereby increasing your sales.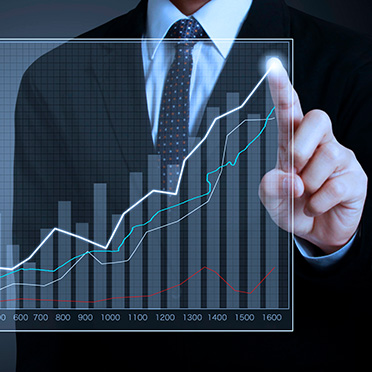 Advantages
Consumer Advantage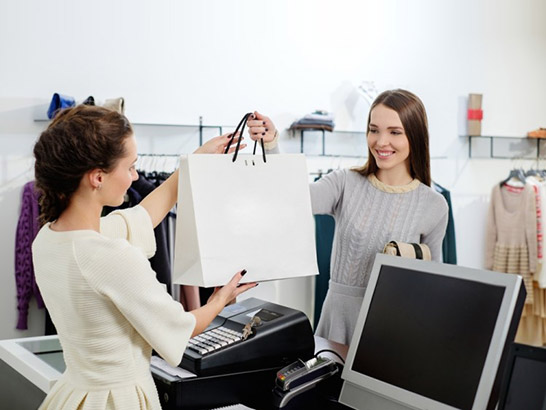 Try On is an augmented reality technology that allows users to easily preview their garments on the virtual mirror, without trying them on physically.
Consumers can virtually try on clothes and can even share it on social media like Facebook, Twitter, etc.
The memory mirror of the virtual dressing room app enables the customers to view their outfit from various angles. It also remembers their previously tried outfits.
Retailer Advantage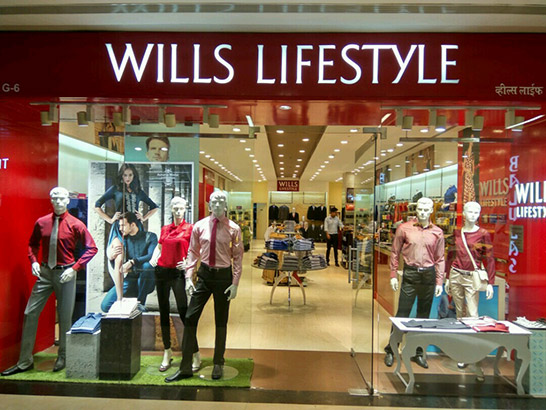 With TryOn, retailers can share a seamless omni-channel facility with the customer and boost product purchase variety.
This virtual trial room enables upgraded client engagement, and leads to far better returns on marketing efforts.
The virtual dressing room app is the next generation of interactivity with your consumers as it provides innovative ways for them to visualize and interact with products and brands.

Rich Product Visual
Experience

Gesture Controlled User
Interface

Try On Variety Of Clothes Without Visiting
The Trial Room

Facility To Publish Details On Social Media, Share Via Email Or Even Print

Customization Tools with Innovative Retail Marketing Technology

Rich Product Visual Experience

Cloud Database Technology, Unlimited Products Catalogue

Maximum Product Trail Facility In Less Time

Powerful Back-End Admin Panel To Help You Fully Maintain Without External Help

Social Sharing facility
Try On a Virtual Dressing Room!
Make your shopping experience WOW!
Make your shopping experience WOW